Even through all the stress and changes that come when you are about to have a baby, there is always something to be excited about. I am getting really excited for my baby to be here. I am so into the baby wearing thing. Slings and wraps and packs. My baby is going to be like a tumor attached to me. I am so excited.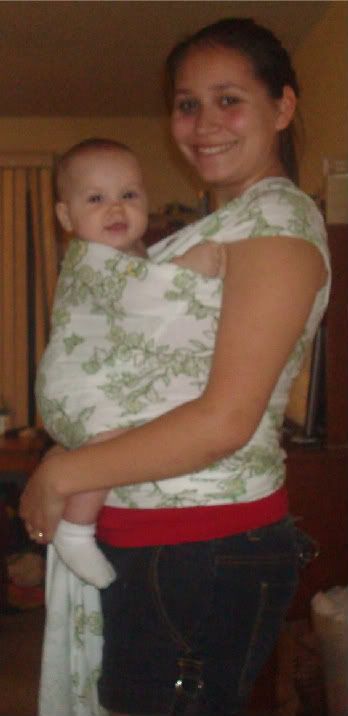 Paige made me a really cute wrap and she is making James one too. Here's a picture of the one she made me. She tested it out on her daughter. Aren't they adorable? Me and my baby are going to be just as ridiculously cute. Did I mention that I am excited to wear my baby? I don't think that I am into wearing the baby on my back though. I wanna be able to see and love on my baby and I'm not very flexible. But I LOVE the front carries.
Go to
http://www.wearyourbaby.com/
and see more about Babywearing. It's awesome.